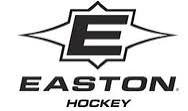 Browse Our Selection of Easton Youth Hockey Sticks
Even the smallest players need the right hockey sticks to be successful on the ice. If a stick is too long or too heavy, chances are the skater might not enjoy his or her experience as much.
In order to help your favorite hockey player realize his or her potential, give them the stick that feels most comfortable in their hands – nothing too heavy, nothing too long and nothing uncomfortable.
At Hockey Plus, we offer a wide array of Easton Youth Hockey Sticks. The company's name speaks for itself, and these sticks are certain to help your kids take their game to the next level.
Our Digital Storefront Is Always Open
If you're in the market for Easton youth hockey sticks, you've come to the right place. You'll have no problem finding the sticks you need to help your favorite player reach his or her full potential on the ice.
After you've located the sticks and other gear you need, just add it all to your cart, check out and submit your payment via our secure system. We take PayPal and credit cards — whichever is more convenient for you.
Unmatched Customer Service
As you go about your search for the right Easton Youth hockey stick for your kids, you may run into a lot of questions about quality, performance, and price. That's where our experienced staff comes into the equation. All of our employees are hockey players and hockey enthusiasts, so you can be confident knowing we'll thoroughly answer any questions you might have — and guide you towards the right solutions.
Hockey Plus offers prices that can't be beat. If you happen to stumble across a better deal somewhere else, let us know immediately. We'll gladly match any of our competitors' prices, so you can stick to your budget. On top of that, we also offer free shipping on all orders over $99.99, so you stand to save even more when you shop at Hockey Plus.
We know that once you finalize your order, your kids will want to try out their new equipment right away. There's good news: We ship out all of our orders quickly. If you're on the East Coast, you'll get your new gear within 3 business days.
At Hockey Plus, you'll be certain to find the Easton Youth Hockey Sticks you need. Contact us today with any questions, or to learn more about how hockey sticks can transform your child's hockey experience.
No products were found matching your selection.