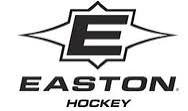 Find the Easton Junior Hockey Skates You're Looking for at Hockey Plus
Any player who wants to reach his or her full potential on the ice needs to be wearing a pair of skates that provides the right levels of comfort and support. When skates aren't comfortable, players spend a lot of time thinking about their feet. This leads to a less than optimal experience on the ice.
But with the right pair of skates, hockey players of all ages won't have to worry about their feet. Instead, they can focus on everything else, including the game, that's taking place on the ice.
At Hockey Plus, we provide our customers with the highest quality products on the market. We have a comprehensive inventory of Easton junior hockey skates, so you can easily find what you're looking for when you shop with us.
Customer Service You Won't Find Anywhere Else
All of the employees at Hockey Plus are fans of the sport. We know the equipment we sell inside and out, and we only sell the best products available.
As you begin your search for the right pair of Easton junior hockey skates, you may start comparing models and have some questions. Our friendly and knowledgeable staff will answer all of your questions, so you can be confident knowing you're buying from hockey experts.
Browse our selection of junior hockey skates today, and find the perfect pair of Easton skates for your game!
No products were found matching your selection.