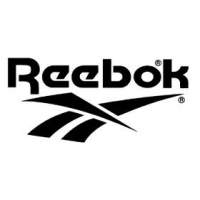 Skate in confidence knowing you have the best head protection in hockey with Reebok hockey helmets. Reebok offers a wide variety of the most advanced and safest helmets to help forwards and defensemen of all ages and skill levels to protect their heads from all types of hits, big or small.
Reebok's top priority in all of their helmets is safety and protection. All of Reebok's hockey helmets are specifically designed to provide maximum protection against frightening big hits and frequent smaller hits while on the ice. Reebok's sleek and composite low profile shell design offers players a lightweight helmet without sacrificing protection and performance.
Reebok's comfort cushions are designed specifically to absorb and help reduce the impact from high-end and low-end hits. Designed to combine comfort and protection, the comfort cushions inside the helmet provide a snug and comfortable fit that will uniquely adjust to the shape of your head. For even more comfort, ventilation flows in the top, middle, and back of the helmet allows for better airflow and cool comfort.
Exclusive fitting features from Reebok offers players on-the-go and tool-less adjustments for proper fitted helmets. The Fitclip feature from Reebok permits easy length adjustments on the fly to enable you to find the most appropriate length adjustment for a proper fit. The new Microdial II feature helps adjust and pull the helmet 360° around any head shape for greater protection, fitting, and comfort.
No products were found matching your selection.